BadFaithed is refining the Symposium for September 2020
The Split?
Institutional Economic Abuse:
Pensions, Property, Protocols. 
We shall be gathering a number of experts to facilitate a day to address the ongoing challenges facing those in faith organisations when marriages, health or trust breaks down.
Speakers include :
      Professor Elizabeth Koepping – Edinburgh University      
      Revd Dr Carrie Pemberton  Ford –

Senior Fellow of Ethics and Public Life   MBIT

      Viv Neville – author of Set Adrift – Clergy Wives Speak out from Abuse

      Pension Specialists,
      Property and Mortgage Advisers
      Economic Abuse and Institutional responses 
     Other speakers to be announced addressing 
    ' flourishing after emotional trauma'
'Rebuilding a secure financial future'
     'Creating Safer institutional systems'
This is the third conference curated by BadFaithed. We look forward to bringing together voices which can assist in building safer, kinder, faith communities in the light of Institutional and Relational abuse.
Who should come?
Those who have been impacted by economic and institutional abuse in faith communities
Those with responsibility to respond to economic, legal and well-being challenges of abuse
Bishop's Visitors, Bishop's Teams
Solicitors, Lawyers,
Financial Advisers
Clergy Spouses /
Formation professionals (Theological Colleges)
Ordinands and their Households
Professionals working in addressing economic abuse.
Spiritual Advisers, Counsellors, Psychotherapists.
Tickets available soon on EVENTBRITE
Venue in Central London being arranged
Contact@badfaithed.com for more information.
Conference October 2018  HOME TRUTHS
The outcomes of the Home Truths conference held on the 4th October 2018  in London were  clearly focused on the potential and very real negative impacts of Tied Housing in the intersectionality of abuse which can occur for those enduring domestic abuse, coercion or violence at the hands of a clergy, ordained, church leader 'tied house licensed' partner.  The complications are real. The way through terrifyingly dark, mired with the dragons of despair, depression, dismissal and devaluing by those whom the 'surviving' partner had previously thought were solid friends and companions on the way. The report on the BadFaithed Conference day will be on our pages soon. It will be strong meat, and will take some digesting. The lid on the extent of domestic abuse which is occurring behind the closed doors of the vicarage/manse/pastorate is just lifting.
The team at BadFaithed are looking forward to a positive year in 2019 where the legacy of lies, betrayal, and cover-ups can start to be put behind churches as they focus on the advice Revd Susan Brown, Moderator of the Church of Scotland charged the Conference in October – the need ' to have real and honest conversations', and to build transparency and accountability in our processes, so that no family, no individual, no spouse, no child is left behind in an abusive situation, or suffering, under-resourced, the consequences of abuse because it is more convenient for the church to close the chapter, ignore the abuse, move the offender, 'bury the bodies' and march on.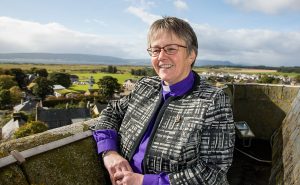 "If we are truly to care for clergy then we need to have real and honest conversations that take seriously some of the more difficult consequences that can arise from exercising ministry.

This conference aims to do exactly that, in order to work through and change, the adverse experiences our colleagues encounter".
Rt Revd Susan M Brown
Moderator, General Assembly of the Church of Scotland

​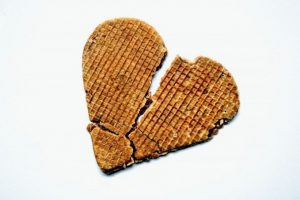 2018 Badfaithed Inaugural Conference
4th October: 10.00am – 5.30 pm
Bloomsbury Central Baptist Church
235 Shaftesbury Ave, London WC2H 8EP
What happens when a clergy family splits up?
What are the challenges facing the family and the church?
Who helps spouses and children rendered homeless by a rift?
What are the moral and legal issues at local and national level?
Where does the church stand?
What can promote safety and safer outcomes?
The Badfaithed #Home Truths Conference 2018 sets out to explore aspects of "ecclesial abuse" which are seldom openly discussed. It will be of interest to all those currently working in response to clergy/ministerial marriage breakdown, tied housing arrangements, safeguarding, child protection, family therapy, policies promoting well-being, pension arrangements, family law and domestic abuse. It will seek positive ways to address the blame and shame cultures which can operate so powerfully within our churches and other faith communities.
Issues to be explored:
Marital breakdown – the emotional – and financial cost
Tied-housing – the impact on broken families
Public image, private suffering
Secrecy, Trust, Betrayal #secretsnevertobetoldChildhood trauma
Domestic abuse, (financial, emotional, physical, coercive) and its aftermath
Denominational engagement
Blame, shame, and congregational involvement
Processes, safeguarding, sharing best practice
How to "love one another" in this arena of crisis?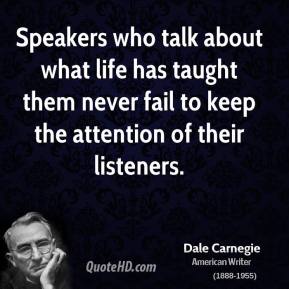 Helen Chamberlain – Chief Superintendent and Public Safety and Domestic Abuse lead
Dr Sue Jervis: Military policy, household incorporation and 'greedy institutions'
Susan Harrison – Safeguarding: why households matter and early warning protocols
Rt Revd Alan Wilson. Bishop of Buckingham Church of England
Chief Superintendent  Fiona Macpherson
Legal Panel – Tied housing issues (including representatives for the Church Commissioners and Legal Practices)
Callum Cowx ( Prosecutor)  – Reporting abuse, and building strong protection plans for victims
Dr Olumide Adise – Financial Abuse
Dr Lesley Orr MacDonald – The Tyranny of Respectability: fresh light on coercive control
Sir Bernard Silverman – Tied housing, counting the cost
Dr Kristen Aune and Dr Lisa Oakley on research efforts into domestic Abuse prevalence in church communities
Revd Lucy Berry – Poet in residence for the Joint Public Issues Team (JPIT)
Survivors' accounts
Rt Revd Jo Penberthy. Bishop of St David's Church in Wales
Plenary Sessions will explore:
Promoting wider understanding
Areas for research and potential funders
Ways forward in partnership (across denominations, synods and dioceses)
Network development after the conference
Non-legal redress mechanisms
Improved institutional practice
This is a ticketed event with a limited capacity. The Chatham House Rule will be followed. This ensures open and frank discussion, maximises learning, and seeks to protect everyone's right to privacy.
We expect substantial interest. So, do book place early, and please  alert your networks – Early Birds  currently available and group discounted places .
Areas of particular interest are:
domestic violence,
child abuse
emotional and financial abuse
'greedy institutions'
tied housing,
ostracism and social control
institutional denial
 For further information on the day please contact Hometruths@badfaithed.org
follow our twitter feed   @badfaithed    #Hometruths
Home Truths flyer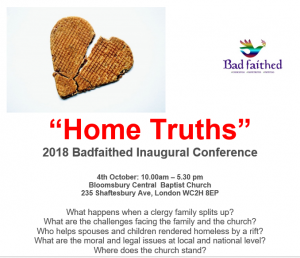 The new publication Set Adrift: survivor tales of former clergy wives by Vivienne Neville will be launched after the conference at 6.00pm – 7.15 pm – please sign up on the eventbrite pages if you plan to also attend the launch with press interest high.
We look forward to seeing you on the day. 
Please alert any of your networks or organisations which should be attending this breakthrough conference on the issues surrounding addressing domestic violence, child abuse, emotional and financial abuse pertaining to 'greedy institutions' with the impacts of tied housing, the fear of ostracism,  the power of social control for those in affective relationships and households of  church ministers and faith leaders, specifically in focus. This is a breakthrough area of concern which we are presenting at the conference under the working title of 'Ecclesial Domestic Abuse'.
Sponsored stalls and Information points:
If your organisation would appreciate a space at this inaugural conference – please be in touch with hometruths@badfaithed.org  we are delighted to be presently hosting information points and stalls for engagement from
the Sons and Friends of the Clergy
Restored
Broken Rites
We look forward to seeing you and your colleagues next month – thank you for letting your wider organisation know about this timely opportunity to engage with areas in which faith communities could do better.